Ijen Blue Flame Tour
Mount Ijen is one of many destinations in Banyuwangi. Many tourists come to Banyuwangi only to see the blue flame or blue fire in Mount Ijen. The scene from the rim of Mount Ijen (2800m) is among the very good to be had in Indonesia. Restricted by steep ravine, its crater holds a 200-meter-deep lake steaming with turquoise acid water, its coastline brindle with a bright yellow sulphuric layer.
The best time to see the blue flame is in the earlier morning. You can depart from your hotel or guest house at 01.00 AM in the morning. After that, you drive to Mount Ijen from your hotel or guest house, it is need about 1,5 until 2 hours to reach Mount Ijen, exactly in the first spot, Paltuding. Then you must hike, it is about 3 km from Paltuding area. You must be careful because there are many steep ravines around the Mount Ijen. Maybe it is very hard, but if you can reach the crater, you can see the beautiful view of the blue flame.
For further information about Ijen Tour, please feel free to contact us directly to our email balijavaholidays@gmail.com or whatsapp +6287755516005
—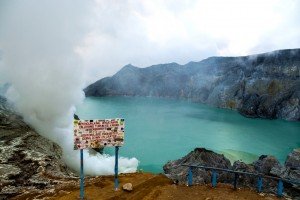 Social Share